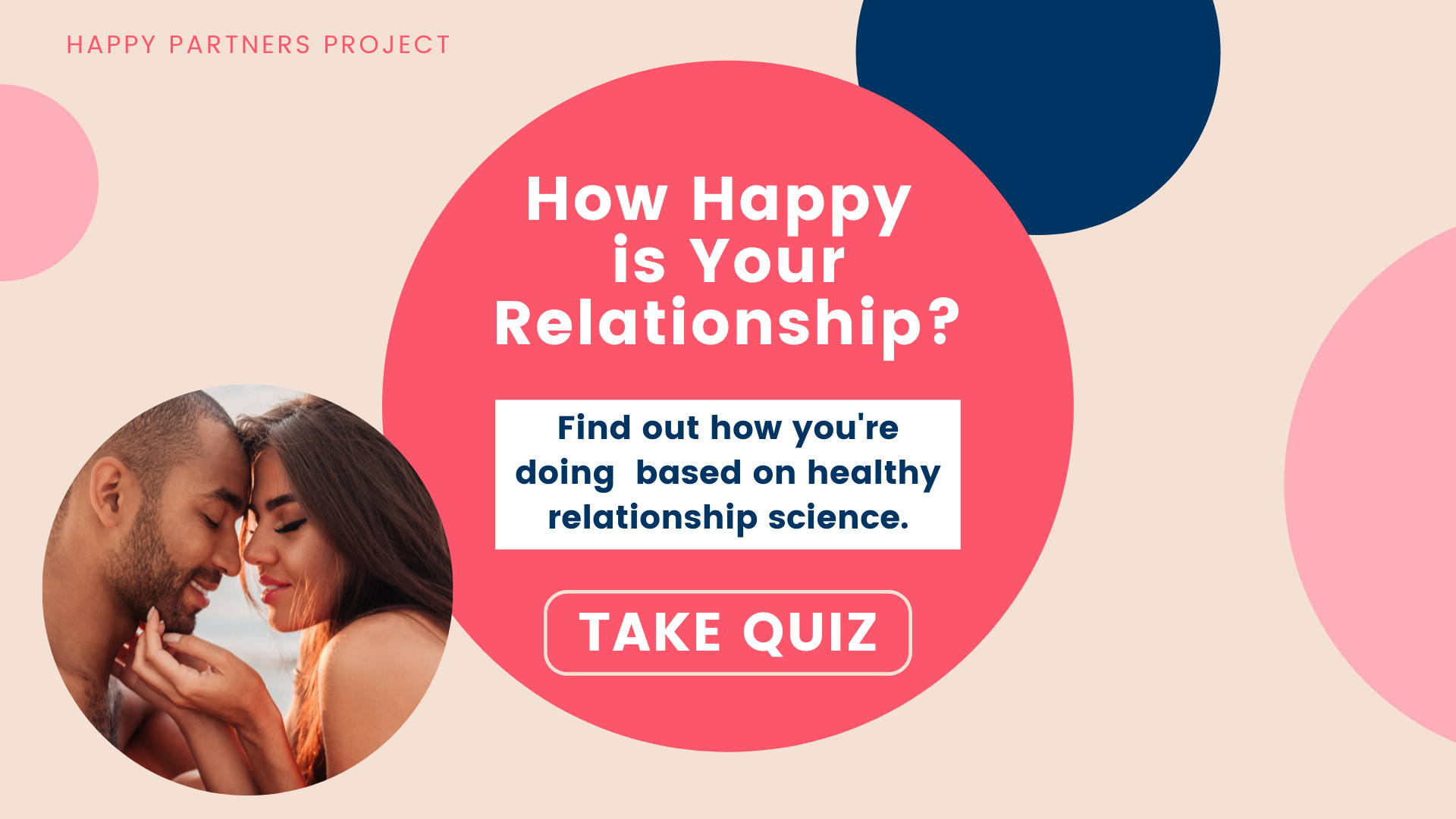 Your information is anonymous, private and secure. It will never be shared with any personal attribution.
---
Based on 5 Aspects of Healthy Relationships, we'll tell you if yours is Blissed TF Out, has the Occasional Side Eye, or is in "The Trough" with a few actionable suggestions to follow each outcome!
---
---
---
The Happy Partners Project mission is to provide resources and tools for building and sustaining healthy and blissful relationships.
Our belief is that happier partners build happier homes. We believe that modeling healthy relationships will have legacy effects on the next generation creating emotionally intelligent, well-adjusted humans.
Ready to start your Relationship Check-In(TM)!?

The Relationship Check-In(TM) Method integrates research-backed, scientifically-proven techniques for behavioral change and healthy relationship creation.
Utilizing open-ended prompts, ranking questions and couples coaching direction, our Relationship Check-In(TM) guides couples through 5 core aspects for developing healthy relationships.  

Grab a Relationship Check-In(TM) Deck and let's do this.
Benefits of Relationship Check-Ins
Improved Communication

Heat in the Sheets

Healthy Problem Solving

Increased Satisfaction

Learn Healthy Relationship Habits

Renewed Connection